P'nai Or Philadelphia
Renewing Judaism as it Renews Us....
Celebrate life changes with us!
Celebrate High Holy Days with us!
Welcome to Philadelphia's Jewish Renewal Community
At P'nai Or, this season is a time to come together as a community to reaffirm our ideals of kindness, justice, compassion, democracy, equality and fairness. May we each do our personal inner work well, and may we collectively re-energize our commitment to build the kind of world we want to live in. To learn more, go to the High Holyday Schedule
We come together 

in the Community wing of Summit Presbyterian Church, 6757 Greene Street, in West Mt. Airy Philadelphia.

P'nai Or Philadelphia 

is a welcoming and diverse Jewish Renewal Community.

We meet

on

Jewish holidays and every Shabbat (Saturdays, 10:30 am – 1:00 pm). Throughout the year, we sponsor classes, get-togethers and holiday celebrations.

Our davvenen/prayer style is upbeat, celebratory and participatory, blending Hebrew and English song and chant with opportunities for reflection and sharing.
We look forward to getting to know you

….
---
P'nai Or Philadelphia meets in the Community wing of Summit Presbyterian Church, Greene St. at Westview St,  Philadelphia, PA 19119.  Find us.
P'nai Or Philadelphia is a member of ALEPH: Alliance for Jewish Renewal, a world-wide organization which advances vital Judaism as an ethical and spiritual path, and whose world headquarters is located in our community.
P'nai Or Philadelphia is a member of Keshet, Working for the full equality and inclusion of lesbian, gay, bisexual, and transgender Jews in Jewish life.
Website designed by Rivkah Walton. No photos on this website were taken on Shabbat or Yom Tov.

What's on our minds...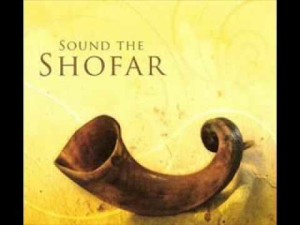 Whether new or returning, we welcome you to our community. To join us for the new year, see our High Holyday and membership forms with schedules of services and children's programming from Selichot through to Simchat Torah.

Join Us For…
Davven'-and-Dance |MONDAY night, Oct. 5  7:00 – 9:00ish |Dance the "Mystical Dances of the Sefirot | Be Happy! Have fun! Celebrate! It is a Party! |Bring nosh and drinks and wear your dancin' shoes| Musicians… join the P'nai Orchestra!
For  ways to join us for the holy days, look through the schedule of services and children's programming.
5776 High Holyday Schedule update
5776 High Holyday Reservation Form