P'nai Or Philadelphia
Renewing Judaism as it Renews Us....
Celebrate life changes with us!
Celebrate High Holy Days with us!
Celebrate holidays with us!
Welcome to Philadelphia's Jewish Renewal Community!
If you are Jewish, but don't know what that means – you are welcome.
Whether or not you believe in God, or if you struggle with your beliefs, or even if you're not sure what to believe – you are welcome.
If you have become disconnected from your Jewish roots, no matter how far back they may go – you are welcome.
If you are not Jewish, but something in you loves something about Judaism – you are welcome.
If you have traversed other spiritual paths and are still seeking spiritual nourishment and community – you are welcome.
If you have been thinking about starting to celebrate Shabbat and Holidays but don't know where to begin – you are welcome.
If you have experienced a special milestone in your life, and long for a kindred community to celebrate with – you are welcome.

If you have experienced a loss in your life

, and like the support of a caring and compassionate community, along with its Jewish spiritual resources – you are welcome.
WE LOOK FORWARD TO GETTING TO KNOW YOU….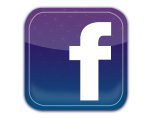 ---
P'nai Or Philadelphia meets in the Common Room at Summit Presbyterian Church, 6757 Greene St. (at Westview St.), Philadelphia, PA 19119, in the West Mt. Airy section of NW Philadelphia. Find us.
P'nai Or Philadelphia is a member of ALEPH: Alliance for Jewish Renewal, a world-wide organization which advances vital Judaism as an ethical and spiritual path, and whose world headquarters is located in our community.
No photos on this website were taken on Shabbat or Yom Tov.
Join Us For…
It is still wintery here in the north, but the 15th day of  Shevat is when sap begins to flow in the trees of Eretz Yisrael. The almond tree is the first to bloom, and soon the land is covered with the blossoms of Spring! The celebration of Tu B'Shevat is both spiritual and practical. Trees and their different kinds of fruit become a metaphor for human beings and our different kinds of spiritual challenges.
Download a copy of the Tu B'Shevat Haggadah and bring these foods.
Assorted fruits and nuts sliced and ready to eat  in separate bowls with category number clearly marked.  You may also bring a bottle of white grape juice and one of regular purple grape juice. White or red kosher wine is fine too.
Group 1  Fruits and nuts with hard outer shells and soft inside such as all kinds of nuts, coconuts, pomegranates, oranges, pineapple, banana, kiwi, grapefruits.
Group 2  Fruits with hard pits inside such as: olives, cherries, apricots, apples, peaches, dates, plums, loquats
Group 3  Fruits that are edible throughout such as strawberry, grapes, figs, raspberries, blueberries, some pears, carob, quince
Group 4  Special heavenly finger-friendly deserts. Your definition of ecstasy
Tu B'Shevat is Tuesday night Feb 3 and Wednesday Feb 4
Rabbi Yehoshua Duskis, Reb Zalman's grandson, will spend the morning at P'nai Or teaching and learning together.  A bagel brunch ( of course) follows sponsored by P'nai Or. Please RSVP to tobie@drexel.edu

Missed the live streaming of the ALEPH ordination? Watch it at  http://www.ustream.tv/recorded/57460145